While getting ideas around the internet I thought a rainbow party would be fun. Kaylie was super excited about her "bainbow cake" for weeks before her birthday. To see it turn out pretty much how I imagined was so fun!
I used food coloring gels instead of the liquid food coloring for the extra vibrant colors.

prepare 2 boxes of white cake batter as the box instructions says

separate the batter into 6 bowls- 1 cup per bowl.

add colors gels, we used about 5 drops per bowl, or add more for a more saturated color

cut out 8 inch round parchment paper to fit into the bottom of the pan and spray the sides

in one 8 inch round pan add 1/2 cup of each color batter right on top of the other, careful not to mix in with the previous color.

do the same to the other 8 inch round pan

cook for recommended time

stack on top of each other,wait till its all the way cooled and frost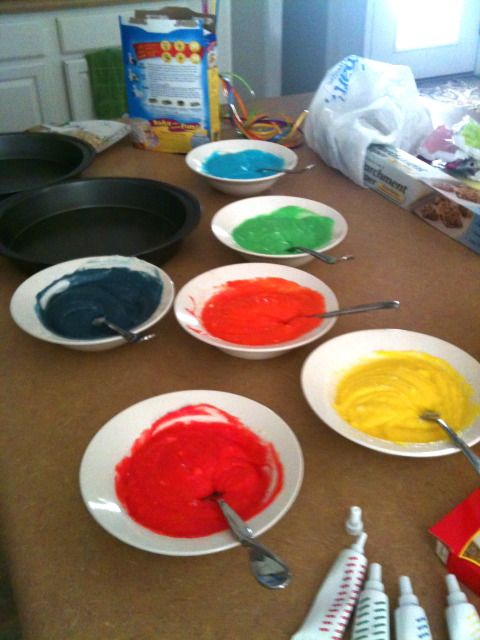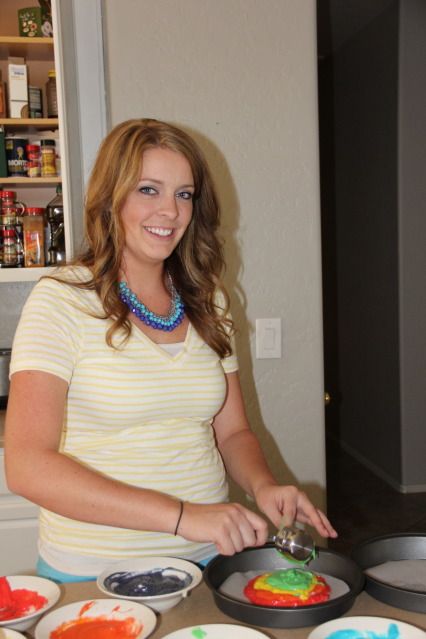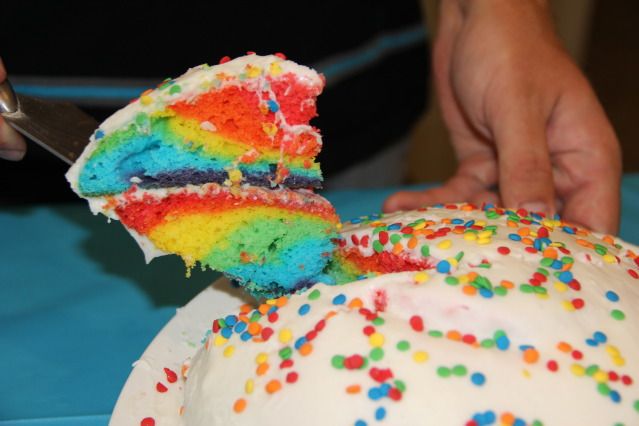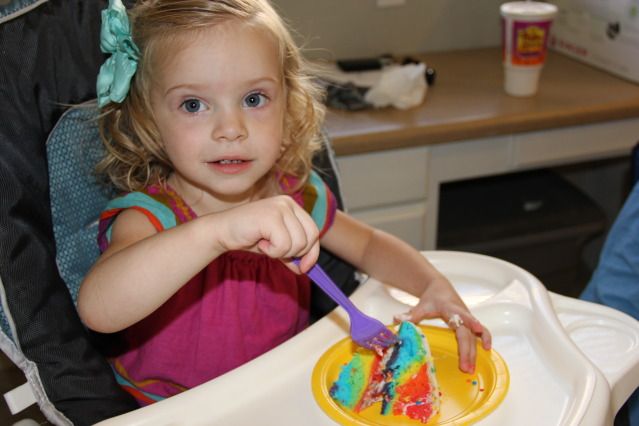 Linked up to: Lil' Luna, I heart naptime, organize your stuff now, uncommon slice of surburbia, nifty thrifty things, polish the stars,cherished treasures, skip to my lou, keeping it simple crafts , southern lovely, brassy apple, mommys sweet confessions.