*This has been pinned on Pinterest over and over as a crock pot recipe, i'm not sure who started that but I just want to be clear for anyone looking for the crockpot recipe that this is made in a wok, not a crock pot :)*
This is one of those recipes that you try and your like "this is a new staple in our menu". We first had it when our friends Eric and Cynthia invited us over for dinner. He told us that his favorite dish was Spicy Cashew Chicken from Cheesecake Factory. I had never had it before so I wasn't sure how close the recipe was to C.F. But, he had made up this recipe to match it. When we started eating my husband and I were like "We NEED this recipe". A year or so later we went to Cheesecake factory I decided to try their Cashew Chicken....Eric's recipe blows Cheesecake Factory's out of the water,for real. After making it 100 times i've changed it a little here and there, mostly just the amounts of the ingredients, like i like to add a little more soy sauce than he had originally just because I like more sauce. But, here is my version of his Spicy Cashew Chicken. Try it, I know you'll love it!
Cashew Chicken (with a kick)
2 chicken breasts cubed
1 tbsp cooking sherry*
2 tbsp low sodium soy sauce
¼ cup oil
1/2-1 tsp red pepper flakes

(depending on how spicy you want it, a little goes a long way)


3 green onions, sliced diagonally
2 cloves garlic, minced (about 1 tsp of jarred minced garlic)
1/2 cup cashews, unsalted
toasted sesame seeds
lightly or unsalted cashews.

sauce:
4 tbsp soy sauce
1 1/2 tbsp cornstarch
4 tsp sugar
2 tsp white vinegar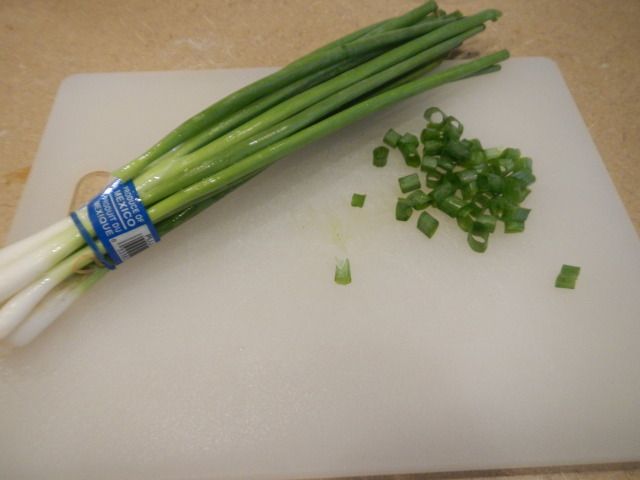 Combine 1 tablespoon soy sauce with the cooking sherry* in medium sized bowl. Cut chicken into bite-sized pieces, put chicken pieces in soy/sherry mixture. Let sit while you prepare the other ingredients.
In a small bowl, whisk 4 tablespoons soy sauce, 1 1/2 tbsp corn starch, 4 tsp sugar, and 2 tsp vinegar. Set aside. Slice the green onions, and measure out the red pepper flakes and minced garlic.
Drain chicken in strainer to get the marinade off as much a possible.

Heat oil in a wok over high heat. Add red pepper flakes to oil,stir a couple times. Add chicken all at once, let sit for a minute or two till golden,then turn chicken. Add garlic to chicken. Cook chicken till golden on all sides and cooked through. drain oil if there is still an excessive amount. Add cashews. Move wok off hot stove and immediately pour in sauce while constantly turning chicken over to cover everything in sauce. Sauce should thicken quite a bit, if you want it thicker put it back on medium heat for about 5-10 seconds, and stir, stir, stir. Sprinkle toasted sesame seeds and add sliced green onions. Serve over Rice. ENJOY!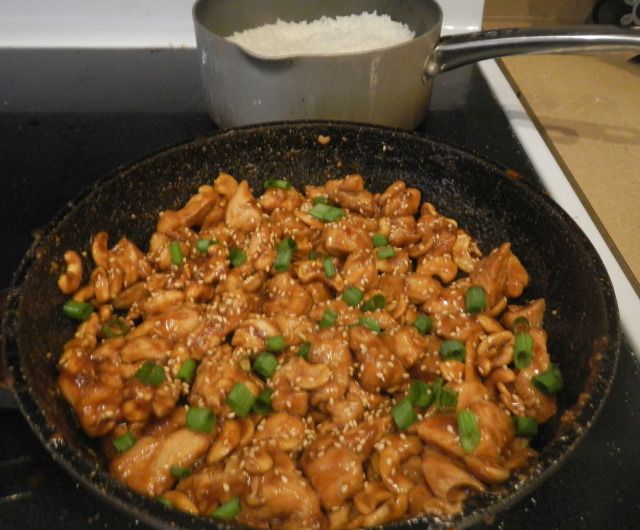 *recipe calls for cooking Sherry, i've used it once and then never again after that, i didn't think it made a difference at all,so I don't use Sherry anymore.
linked up to: I heart Naptime, Lil Luna, Under the table and dreaming,my uncommon slice of surburbia,a diamond in the stuff