I got the sudden urge to make a halloween craft during naptime the other day; And I wanted to make it RIGHT then. I had a little box that I got from something in the mail. I also had two kleenex boxes. This is what I came up with. I did go out and buy the candle holders to attach to the bottom of them to give them height, and the candy.
Supplies:
Construction paper Orange,black,green and white
TP for the mummy
3 candlestick holders. I got mine at Hobby Lobby on their 40% off day.
screws(or something that looks similar to screws)
Candy
Wrap the paper around the box. cut the corners to make it easier to fold over.
I did this part with the mummy too,with white paper and then just wrapped TP around it.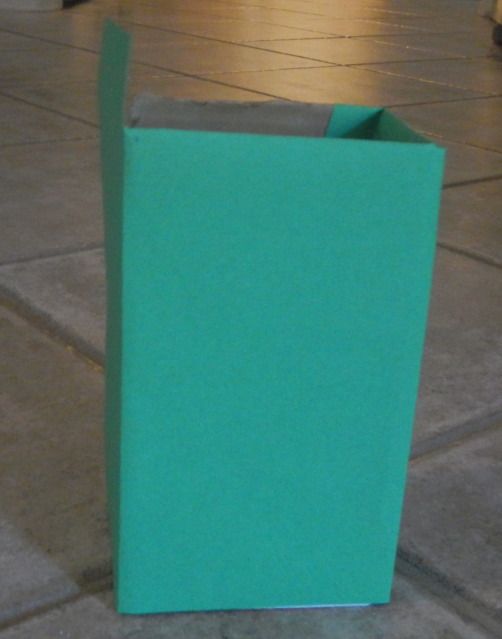 This part isn't too pretty but it will be hidden by candy. Cut out a square just bigger than the size of the box. Fold in along the sides and tape it to the inside of the box,making the candy holder. This hides the screws on Frankenstein, so when you reach in to grab candy the screws don't scratch you.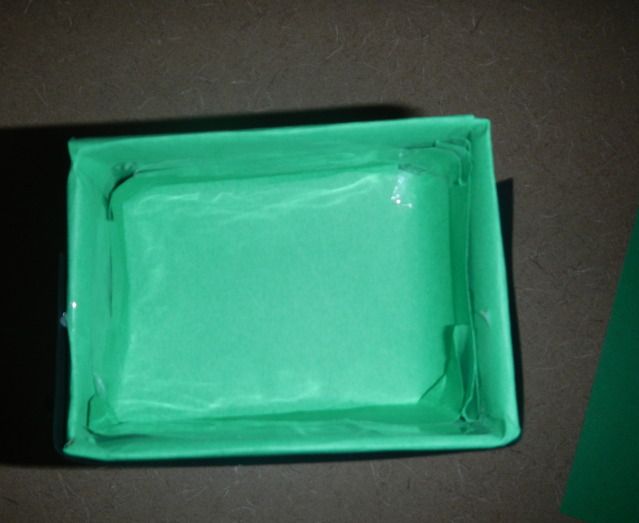 cut out the features and glue them on.
add candy!