I can't believe my little girly is 2!!! It seriously is mind boggling how fast time goes. Kaylie and I have a very close relationship, I just pray it always stays that way! She's such a sweet, silly, adorable, smart little girl!
Utah grandparents came into town a week before her birthday so we decided to have 2 parties. One with them while they were in town and then the second one on her actual birthday while on vacation in California.
She totally looked forward to her birthday this year which was so fun. For about a month before her birthday everyday i'd hear,"A birthday, a bainbow cake, a peasants, kaylie two".
We celebrated her birthday by having her party, going to the Sea Life Aquarium, and then the Diamondback's game! It was a lot of fun!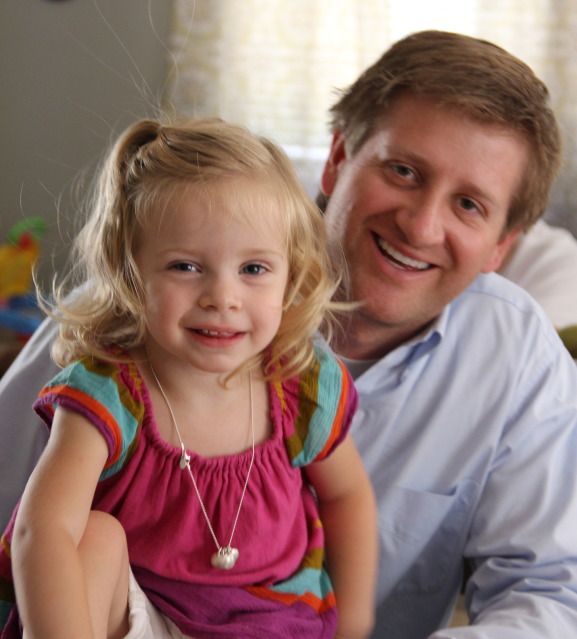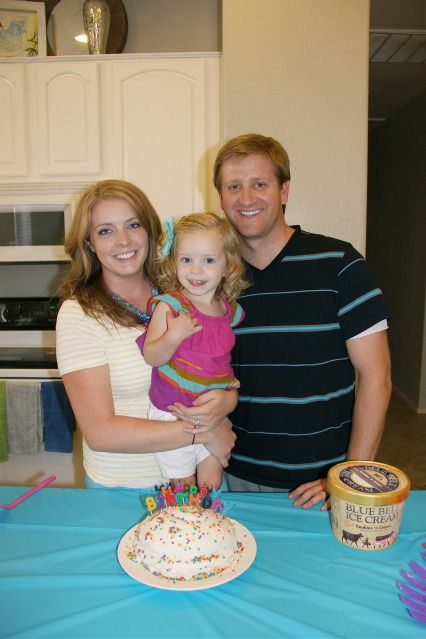 Blood, sweat, and tears (literally) went into this play kitchen. I knew I wanted to make her a kitchen so in the weeks before her birthday I'd go to goodwill occasionally and keep my eye out for something that would be the right height for her that I could make into a kitchen. I wish I had a before picture but it started out as a plain little brown book case thingy. We moved the middle shelf up a little bit and added the door. I cut the sink hole out with a jigsaw and used a little metal mixing bowl we already had,Added some hinges to the bottom for the oven door and used a tension rod hang up the little curtains where her food and utensils and plates are kept, I got a "J" from the craft store and spray painted it silver and painted on the stove burners. I added the little backsplash and trim to it to give it some pizazz. I was a little intimidated by the felt food at first but it was the easiest thing ever, i just hand stitched it.
Linked up to: Lil' Luna, I heart naptime, organize your stuff now, uncommon slice of surburbia, nifty thrifty things, polish the stars,cherished treasures, skip to my lou, keeping it simple crafts , southern lovely, brassy apple, mommys sweet confessions.